Regular price
Sale price
$75.00 USD
Unit price
per
Sale
Sold out
Shipping Info

Orders placed within the contiguous United States will ship via UPS Ground. Our beer kits/recipes are built when you order them to maintain quality.

NYC SAME-DAY DELIVERY RATES & POLICIES

Same-day shipping is available for Manhattan, Brooklyn, Bronx and Queens customers, Monday - Friday only. Orders must be placed by 1:30 pm for Same-Day Delivery.

More detailed shipping info can be found here.

Local pickup is always free.
View full details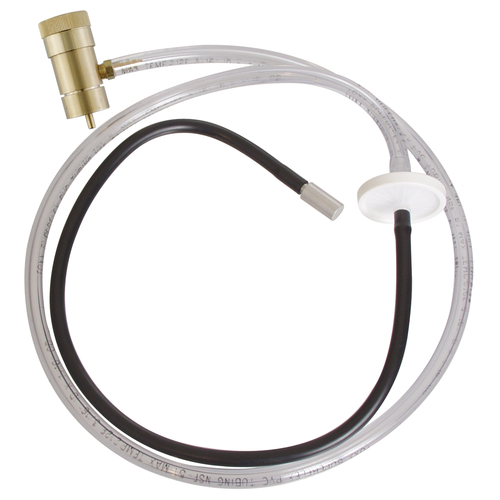 This Oxygenation System pumps pure oxygen into your cooled wort using a disposable oxygen tank and stainless steel diffusion stone. Takes a mere 1-2 minutes of operation to achieve adequate oxygen levels. Comes with a regulator for disposable oxygen tank, sterile inline filter, our threaded .5 micron stainless steel oxygenation stone and tubing. Yeast need oxygen to make good beer. The problem is that after boiling for an hour the wort is void of oxygen. Fermentations with low levels of oxygen will produce yeast that start slower, have sluggish ferments, and are more likely to poop-out and stop fermenting. On the contrary, fermentations that have been infused with oxygen will have healthier yeast that start faster, ferment faster, have a greater tolerance to alcohol, produce beers with less residual sugar, and produce better overall flavors. Currently, the standard practice of getting oxygen to the yeast is to splash the wort as it enters the fermenter or to shake the fermenter once full. This practice is definitely better than nothing, however it is impossible to infuse enough oxygen by shaking or splashing and the air you do infuse is usually contaminated to some extent.
Please note: this kit does not include an oxygen tank.